Arizona Window Blind Cord Lawsuits filed by Parents and Families - Attorneys Handling Window Blind Cord Lawsuits Offer No-Cost, No-Obligation Window Blind Injury Case Review to Residents of Arizona
Information about Arizona Window Blind Cord Lawsuits from National Window Blind Cord Injury Lawyers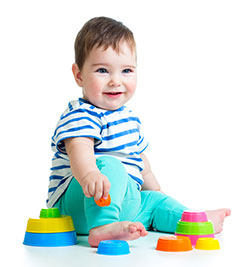 Efforts over the past thirty years to eliminate window blind cord strangulation hazards have failed. Six different Industry Standards have come up short, and the U.S. Consumer Product Safety Commision (CPSC) still lists window blinds as one of the top five hidden hazards in American homes. Technology to completely eliminate window blind hazards has existed for years, yet young children in Arizona and throughout the United States still die regularly of cord strangulation.
Companies that manufacture window blinds stand to benefit from limited regulation. Industry standards adopted by the Window Covering Manufacturers Association continue to fall short of measures that would prevent all window blind cord injuries, and numerous companies have failed to comply with even these sub-par standards. Feasible, safe alternatives do exist – but manufacturers must be forced to adopt with them.
In 2012, the Onder Law Firm jointly filed a Petition with the CPSC, along with several consumer advocacy and safety groups, calling for the CPSC to set forth a mandatory standard that would eliminate the risk entirely. The Onder Law Firm is committed to achieving this mandate on behalf of all the families who have lost young children to tragic window cord accidents.
If your family has been harmed by dangerous window blinds in Arizona, our attorneys serving Arizona are here to help. While we work in many areas of product liability, bringing justice to Arizona window blind cord lawsuits is our particular priority. This website provides comprehensive information on window blind cord risks, regulations and litigation. Our Arizona window blind cord attorneys are available now to answer your questions in a free attorney consultation.
---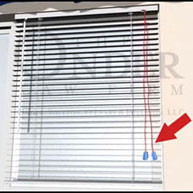 This page provides an overview of the various hazards window blind cords pose to young children. Some of these threats can be prevented when manufacturers follow the voluntary industry standards, though many are not. Each of these hazards is preventable with current cordless and cord-covering technology. Read more about
Window Blind Cord Hazards
and risks here.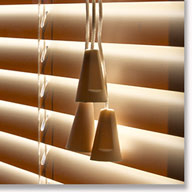 Window blind recalls come too late to save many children. Inadequate regulations have allowed these incidents to continue long after cordless technology and other safety measures were developed. This page provides information about the history of window blind cord strangulation, as well as the many
Window Blind Recalls
that have been issued in response to the discovery of product defects.
Over the past four decades, experts believe more than 1,000 children, including some in Arizona, have been injured or died as a result of dangerous window coverings. A series of six sets of regulations have been issued by the Window Covering Manufacturers Association since 1985, yet each has fallen short of the necessary measures to eliminate injuries caused by window blind cord strangulation hazards. Read to learn more about why regulations have failed to prevent
Arizona Window Blind Cord Injuries
and deaths here.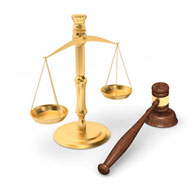 The Onder Law Firm is the premier attorney group representing families whose child has been injured or killed as a result of a dangerous window blind cord in Arizona. These attorneys have partnered with a diverse group of advocacy and safety groups to petition the CPSC for a new mandatory standard. Read more about our work on
Arizona Window Blind Cord Lawsuits
and learn whether you may qualify here.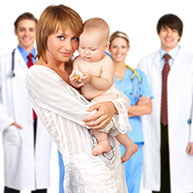 If your family has endured the tragedy of having a child injured or killed in a window blind cord strangulation incident in Arizona, you may wish to learn more about what it would mean to file a Arizona window blind cord lawsuit. This page features questions commonly asked regarding Arizona window blind cord lawsuits, with answers compiled by our attorneys serving Arizona. If you don't find answers on the
Arizona Window Blind Cord Lawsuit FAQs
page, you may also contact our firm to speak directly to an attorney about your circumstances.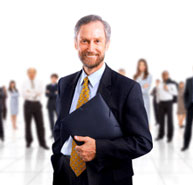 This page describes the legal services provided by ourArizona window blind cord injury lawyers. Our attorneys work on a contingency basis for Arizona window blind lawsuits, meaning there will be no fees unless we collect for you.  Contact our
Arizona Window Blind Cord Injury Attorneys
for a free, no-obligation consultation.
Window Blind Cord Lawsuit Information in Your City:
Atlanta, GA
Austin, TX
Baltimore, MD
Birmingham, AL
Boston, MA
Buffalo, NY
Charlotte, NC
Chicago, IL
Cincinnati, OH
Cleveland, OH
Columbus, OH
Dallas, TX
Denver, CO
Detroit, MI
Fresno, CA
Hartford, CT
Honolulu, HI
Houston, TX
Indianapolis, IN
Jacksonville, FL
Kansas City, MO
Las Vegas, NV
Los Angeles, CA
Louisville, KY
Memphis, TN
Miami, FL
Milwaukee, WI
Minneapolis, MN
Nashville, TN
New Orleans, LA
New York, NY
Oklahoma City, OK
Orlando, FL
Philadelphia, PA
Phoenix, AZ
Pittsburgh, PA
Portland, OR
Providence, RI
Raleigh, NC
Richmond, VA
Riverside, CA
Rochester, NY
Sacramento, CA
Salt Lake City, UT
San Antonio, TX
San Diego, CA
San Francisco, CA
San Jose, CA
Seattle, WA
St. Louis, MO
Tampa, FL
Tucson, AZ
Tulsa, OK
Virginia Beach, VA
Washington, DC
Window Blind Cord Lawsuit Information in Your State:


---
Window Blind Cord Strangulation Dangers Have Been Reported By: