Window Blind Recalls
Window Blinds Recalled for Safety Violations and Fatal Injuries
Window blind cord injuries, both fatal and non-fatal, are inexplicably tragic. Innocent children and families have suffered immeasurably; young lives have been ended far too soon. Dangerous window blinds are a silent threat in many, many American homes.
The worst part is that window blind cord injuries are entirely preventable. Technology and information regarding window blind cord injury prevention was developed decades ago. Yet because of the profit-driven actions of the window blind industry, widespread mandatory regulations have never been instituted. Children and their families continue to suffer as a result. True prevention would mean the enforcement of strict regulations to keep children safe.
Widespread mandatory regulations have never been instituted to eliminate window blind hazards. Children and their families continue to suffer as a result.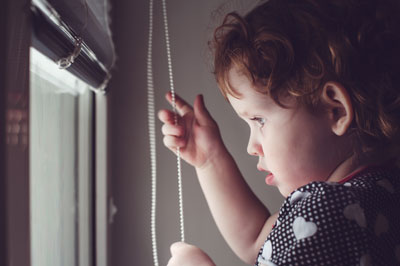 Since 1986, 571 window blind cord injuries and deaths have been documented. The U.S. Consumer Products Safety Commission estimates that 49% of window covering injuries and strangulation incidents go unreported. There is no excuse for the lack of adequate safety regulations or enforcement of existing regulations. These attorneys representing window blind cord injury lawsuits aim to achieve justice for families harmed by window blinds, while simultaneously advocating for the regulations that would eliminate window blind hazards once and for all.
Window Blind and Window Shade Recalls
Many window blind recalls have been issued in the past decades, recalling the products that have led to these tragic window blind cord injuries and deaths of babies, toddlers, and young children. In most cases, these products featured cords that were known to be dangerous and that violated industry standards set in 1996. In many cases, they remained on the market for years before the violations were detected.
In many cases, dangerous window blinds remained on the market for years before they were recalled.
Cordless window blind technology became available in 1996. Starting in 2000, the Window Covering Manufacturers Association began recommending that households with children use only cordless window blinds to prevent the risk of window blind cord injuries and deaths. Yet the industry failed to mandate standards which would have prevented many window blind injuries and deaths. Many manufacturing companies ignored the existing standards, and recalls came too late to save many children.
Manufacturers stand to benefit from loose window blind regulations. Using cordless technology and testing products to ensure they are safe costs money. To keep their costs as low as possible, many companies have violated voluntary industry standards, some for years at a time. Meanwhile, innocent children have been injured and killed.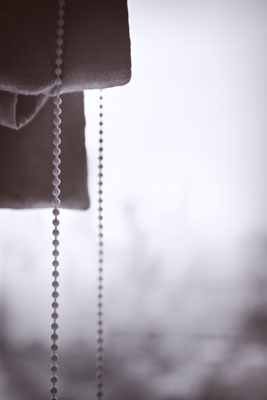 Window Blind Recalls Issued for Life-Threatening Hazards
Cited in the petition are a number of window blind and window shade recalls for products that were found to violate existing voluntary standards when they were manufactured and sold. Some of the products were sold for several years before anyone detected the hazards that resulted in the window blind recall.

One notable example is window blind recall #11-306, issued in 2010. This recall was for Hanover "Direct Domestications" roller blinds that lacked a tension device. These blinds, which were first sold in 1996, were on the market for nearly 14 years before the product's violation of the 1996 voluntary standards was detected. It was only after children were harmed by the product that a recall for these window blinds was finally issued.
Another shocking example is window shade recall #12-273, issued in 2012. Made by Blind Xpress, the vertical blinds violated the industry standard for 22 years while the horizontal blinds were in violation of the voluntary standard for 9 years. These products lacked a cord-tensioning device that attaches to the wall or floor and did not have inner cord stop devices.
There are dozens of window blind recalls that were issued for similar hazards. The products were sold at major retailers including Lowes. Home Depot, IKEA, Pottery Barn, and Woirld Market, among others and were many were available throughout the United States.
Window Blind Recalls: Too Late for Many Children
On two levels, voluntary standards are not adequate to eliminate window blind dangers. First, the voluntary standards that are currently in place only prevent some types of dangers; several other documented risks are not eliminated when manufacturers adhere to the industry's voluntary standards. But what the sheer number of window blind recalls shows is that many companies ignore voluntary standards. Many of the recalls issued over the past two decades for dangerous window covering products are linked to violations of the voluntary standard.
The sheer number of window blind recalls shows that many companies ignore voluntary standards and produce unsafe products.
Window Blind Cord Injury Lawyers: Leaders in Window Blind Cases
Our attorneys have already represented more than fifty families in window blind cord injury and wrongful death lawsuits. Armed with a particular sensitivity to this topic earned through the firm's steadfast commitment to this cause, our attorneys offer the premier window blind cord attorney representation in the United States. In alliance with several consumer safety groups and experts, OnderLaw is a leading voice calling for elimination of window blind cord hazards.
Unlike the competitors, our primary goal is to bring about meaningful change in order to prevent future window blind cord injuries and deaths. Our attorneys will work tirelessly on your behalf to assure you get the compensation you deserve and continue to advocate for mandatory safety standards. If a child in your family was harmed by window blind cord hazards, a window blind cord attorney can help by answering your questions and giving you a sense of your legal options.
Window Blind Cord Injury Lawsuits
Families whose child was harmed by a window covering may have grounds for a window blind injury lawsuit. We provide legal representation for window blind cord injury and wrongful death lawsuits on a contingency basis, meaning that we charge no fee unless we win compensation on your behalf.